Most blogs compose these yearend wrap up lists towards the end of the year. These are best movies, best albums, etc. I figured I would do a top 10 mixtape listing, since that's all anyone listens to these days. Most these mixtapes could double as full length LP's, and quite a few of these are available on iTunes or Amazon in actual disc format. This isn't a list of what are the top 10 influential, or had the biggest impact, or had the biggest radio hits. These are the ten that I feel about the best listens from beginning to end. I won't be provided links in this article. This is 2010. If you want to find the mixtapes, you can find them. Since this is my opinion, you all probably won't agree with my picks. But that's neither here nor there. Shall we?
10. Thee Tom Hardy - Secret of Thee Green Magic
The reason this is listed at number 10 is because it only came out a few weeks ago. Truth is, I have been listening to this mixtape in constant rotation since it came out. It's just that good. Dope beats, dope rhymes. Makes me feel like I'm listening to Mobb Deep's "The Infamous" or something. Occasional there will be a deep line but the majority of it is just me nodding my head into hypnosis watching great track blend into the next great track. So good I don't even mind the DJ tags all over it. Thee Tom hardy should be around for awhile hopefully because "true talent is a present that cannot be bought"
9. J. Cole – Friday Night Lights
This is listed at number 9 similar to the Thee Tom Hardy mixtape because it hasn't been out that long, but boy, if this would've dropped around June I think it would be top 5. I haven't listened to it enough to decipher each and every line that J. Cole drops in this thing. He is a special rapper in that he touches on subjects most rappers shy away from but does it almost effortlessly. And the
Badu sample
to start the mixtape off just puts everything off on the right foot.
8. Yelawolf – Trunk Muzik
This mixtape dropped in January and I still find myself playing it with regularity. He just dropped a retail album which is mostly songs from this mixtape, but this mixtape is where these songs have a great flow to them. From the beginning of the mixtape to the Juelz collaboration at the end, you get a view into an Alabama native that's been through some shit in his life. But he makes it sound like you grew up right next door to him witnessing him
pop the trunk
. Takes true talent.
7. Playboy Tre – The Last Call
I hadn't heard of Playboy Tre until I saw his
hilarious YouTube videos
. Dude is a straight fool. Also turns out dude is an above average rapper who has more focused output than his label mate and associate B.o.B. Playboy Tre has moments of clarity on this album that I haven't heard since a Ghostface Killah record. He's dropping old head "this is the game youngblood" knowledge all throughout this project and its' hard to not listen all the way through once you've started.
6. Joe Budden – Mood Muzik 4
This project follows suit to where the Mood Muzik projects have come up to this point. It's what you would expect. Few hooks, unrepentant introspective lyricism about a bevy of topics that are usually on the depressing sides.
If you're having a bad day, listening to this project will only make it worse
. But that's part of what makes it great. It has the ability to reach out and touch your emotions to the point where you empathize with Joey's trials and tribulations so that if you have occurred any of the same ones, you can instantly relate. Even if you haven't, the emotion makes you wish you had, and overcome it.
5. Dom Kennedy – From The Westside With Love
This is the quintessential soundtrack for just riding, vibing to good music, possibly hanging out with a few choice females. The music is so breezy that you almost forget that Dom Kennedy is rapping his ass off. He's able to bounce back and forth from catchy punch lines to cheesy pickup lines to dope observations on life. All without missing a beat. This project also includes a
dope ass introspective track
at the end as well as the
anthem of the jump-off express
. What's not to like about that?
4. Pac Div – Don't Mention It
These 3 cats from Cali don't pull any lyrical punches on this mixtape. They destroy every track about whatever topic it is. They use the same fervor to talk about picking up
"birds"
as they do to talk about
problems in the black community
or
problems with infidelity
. All cohesive projects have to cover a variety of topics, and this project doesn't disappoint at all.
3. Wale – More About Nothing
One of the most complete, diverse projects on this list. Touches on a variety of subjects and doesn't miss a beat at all. I can't think of a single subpar verse on this project. Even the guest features come correct on this list. The only problem is that songs start to run together but that's just me trying to nitpick. This is a great project.
2. Freddie Gibbs – Str8 Killa No Filla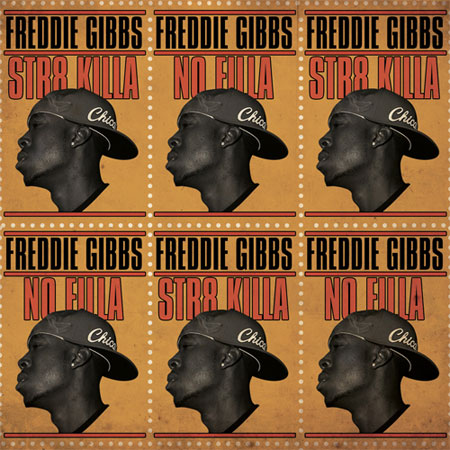 He's not joking when he says there's no filler. The only filler is the end track where he redoes "Rock Steady" for fun. Freddie is able to internalize the dope boy/stick up kid attitude to the point where he just accepts it as reality and doesn't try to glorify it.
Therefore you get plenty of self-reflections on the project you can see how he has the angel on one shoulder and the devil on the other
. He's able to take every song over the top with his tenacity and make for one enjoyable listen.
1. Big KRIT – KRIT Wuz Here
I had to make this #1 just for the songs
"Children of the World"
and
"2000 & Beyond"
. Those audio gems will be remembered for a long time to come, but that doesn't take away from the greatness that is this entire project. It also adds to the allure when you realize that not only does KRIT all of the memorable verses but he also produced the project in its entirety. That kind of talent only will add to draw comparisons to the late great Pimp C. But if someone has to carry the torch for Chad Butler, there's no one better than KRIT.
Honorable Mention:
Wiz Khalifa "Kush & Orange Juice"
Childish Gambino "Culdesac"
Asher Roth "Seared Foi Gras With Quince & Cranberry"
Mac Miller "K.I.D.S."
Starlito "Terminader Gold 60"